We are experts in making the search for office space easy. Flexioffices has been finding office space for clients for over 16 years. We represent 99% of the flexible office market place and our free, impartial service helps find offices for 1000's of companies every year.
We are a young, smart and determined company who enjoy working and socialising together. We care about each other and about achieving the best results for our clients.
Paul Slinn
Managing Director
Paul Slinn the Managing Director and founder of Flexioffices has over 20 years of experience in the commercial property market as a Chartered Surveyor dealing with office agency and finding solutions to clients office relocation problems.

After graduating with a degree in Land Management Paul worked within a number of private practices in London before starting Flexioffices in 2000.
Geraint Evans
Director
Geraint has a sales and marketing background spanning 25 years, 17 of which have been in the serviced office sector. He started a serviced office company in 1999 which went on to merge with MWB and reach a turnover of £100m. He then co-founded Avanta in 2004 and it had a turnover of £70m when it was bought by Regus in 2015. Prior to being involved in the serviced offices sector Geraint spent a number of years working for Bupa, British Airways and Marks and Spencer.
Michael Dubicki
Business Development Director
Michael sits on the board of Flexioffices and is involved in strategic decisions driving the growth and development of the company. He has been with Flexioffices since 2004 and held a number of positions in sales and management during his tenure, improving internal processes and mentoring personnel towards excellence. Whilst it could be said he is now part of the furniture, his belief in the key philosophy of the company does not waver: "We are here to help the client find the right office solution – not through a tough sales pitch, but active consultancy".
James Harrap
Sales Director
James has worked in the hospitality and serviced sector for over 25 years, the last 14 years specifically in the serviced office industry. He brings with him a wealth of experience in managing successful central sales teams, systems and sales processes, with the main serviced office providers in the marketplace – MWB, Avanta, Regus and Orega. James's skills bring a keen understanding from the providers perspective which help Flexioffices to maintain and build excellent relationships both internally and externally. His upbeat nature creates a great sense of fun within the team whilst maximising the customer experience and the profitability of Flexioffices. Outside of work, James is a keen tennis player and spends most of his spare time with his beautiful wife and two young sons.
Gary Mostran
Director of Agent Relations
Gary joined Flexioffices in June 2012 but has worked within the serviced office industry/fit out sector and broker channel since 2000. He has gained an extensive knowledge across London and the UK and offers a consultative approach when dealing with requirements on behalf of his clients. Gary enjoys a variety of sports including following his beloved Arsenal, playing golf, cycling and running. When not pursuing his love of sports, Gary spends as much time as possible with his young family of two children and their wonderful mother.
Freddie Case
Sales Manager
Freddie joined Flexioffices in April 2014, after spending several years working in the golf leisure industry, where he gained a wealth of experience in both sales and customer service. Having worked prior to this in various gyms across the South East of England in both sales and personal training, his very transferable skills will ensure success in his role as a Business Account Manager at Flexioffices. His passion lies with sports, yet the biggest burden in his life is his football team: Newcastle United. In his spare time he loves reading, cooking and failing at golf.
Claire Hodder
Credit Control
After a career in the Arts, Claire joined Flexioffices some 16 years ago. During this time she has been involved in all aspects of the business but is currently head of Credit Control. When not at work, Claire is a Mother to two girls who provide joy and angst in equal measure!
Emma Butler
Office Manager
Emma has been with Flexioffices since March 2008 bringing with her a wealth of experience in database maintenance and customer care from her previous employment. She enjoys a varied role within the company, maintaining the client database, updating the website and assisting the accounts department. Outside of work Emma enjoys listening to music and attending festivals, eating out and socialising with her friends.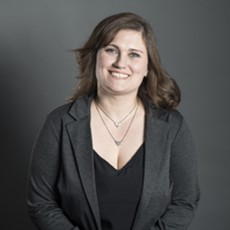 Christine Fittall
Administrator
Christine joined Flexioffices in February 2015. Christine graduated from University of Wales, Bangor after studying Primary Education with Mathematics, Design Technology and History. She has worked as a teacher for 8 years and has now decided on a career change, coming on-board as our Administrator. To enable her to spend more time with her children, Christine divides her time between the office and working from home. Outside of work Christine enjoys spending time with family and friends.
Ahmad Ali
Senior Account Manager
Over the last four years Ahmad has worked closely with all the major Trade Unions in the UK through an insurance intermediary, gaining a wealth of sales experience and customer service knowledge. He is also a recent graduate with a degree in Accounting and Finance. Outside of work, Ahmad is a massive Formula One fan who drops everything to watch a race. He absolutely loves travelling and has a keen interest in photography.
Peter Dudley
Senior Account Manager
Peter joined Flexioffices in the summer of 2015, bursting with ambition, industry knowledge and drive which he continues to develop on a day to day basis. He has vast experience of working in blue chip companies such as Microsoft, Barclays and Regus to name but a few. Industry knowledge is Peter's biggest asset as he has worked closely with a number of serviced office providers throughout the years and has obtained a thorough understanding of how to get the very best for the client. He genuinely loves to help clients find the best possible solution and maintaining client relationships.
Ayaz Mawji
Senior Account Manager
Ayaz has joined Flexioffices having previously worked within the commercial property market, gaining a wealth of experience within the serviced office market, specialising within the Central London area. He has also built up a large network of contacts within the commercial property market, through the many networking events he attends. Ayaz has recently graduated from Aston University with a degree in Economics. If Ayaz has one weakness it is his passion for football, more precisely Arsenal Football Club. He regularly attends games and plays every week for his local team. Ayaz is also a member of his local golf club where he is attempting to improve his game.
Jimmie Brennan
New Business Account Manager
Jimmie joined Flexioffices in October 2013 after spending time in the leisure industry, where he worked his way through various fields from personal trainer, operations and eventually sales. Jimmie is working on an exciting, new project for Flexioffices, a challenging new role which allows him to develop his skills within the industry. A very active person he enjoys sports and travelling. Recently combining the two, Jimmie went snowboarding in the Alps. He has recently set up his own football team, as a massive Tottenham fan, a season ticket holder for 15 years, football is Jimmie's main passion.
Simon Green
New Business Account Manager
Simon joined Flexioffices in May 2016, having gained a wealth of industry experience with Regus UK, working as a General Manager and Area Manager in the M25, Kent and Essex Area. Simon brings a vast array of industry knowledge, contacts, sales and operational experience and brings a genuine drive and desire to succeed, and in turn help the Business Development Team to exceed their targets. In his spare time, Simon likes nothing better than a round of golf with his friends, or father-in-law followed by a de-brief at the 19th Hole.
Victoria Morland
Business Account Manager
Victoria has worked in a variety of industries over the last 10 years including hospitality, customer service, fashion journalism and digital marketing and design. She completed a degree in Media Studies achieving a 2:1 and moved down to London to join Flexioffices in 2016. She enjoys make-up artistry, dining out, going to gigs and watching Liverpool FC at Anfield with her parents who are season ticket holders. When she moved down to London she looked for a flat with an extra bedroom purely for her handbags, she settled for a large wardrobe.
Ross Carter
Business Account Manager
Ross joined Flexioffices in 2016, swapping his home town of Tamworth for London in the Spring. Since receiving his degree in Multimedia Journalism from Bournemouth University in 2014, he has worked as a serviced office broker – specialising in the Central London market. He draws upon both of these areas of expertise to provide an exceptional level of service to his clients, and prides himself on his industry knowledge and attention to detail. Away from work Ross is an avid cricket and hockey player, and has a penchant for whisky and heavy music.
Adam Cousins
Business Account Manager
Adam joined Flexioffices in May 2016, having previously completed a BA in English Literature at Reading University. During his studies Adam developed a wide variety of transferable skills, displaying strong analytical ability and a keen eye for detail. His previous experience in customer service and sales has assisted in settling comfortably within the serviced office industry, being able to maintain strong client relationships whilst providing an accurate overview of the market. Outside the field of work, Adam enjoys reading, cooking and his beloved Arsenal FC.
Glen Maher
Business Account Manager
Glen joined Flexioffices in March 2015, having previously worked in the golf industry for over ten years, in a number of roles gaining a strong background both in sales and events. His previous experience in sales has helped Glen to adapt quickly to the serviced office market. Outside of work, his interests lie in sports including swimming and cycling and also buying and selling limited edition trainers.
Jake Jackson
Business Account Manager
Jake joined Flexioffices in 2016 as a Business Account Manager, after spending many years in the health industry as a Tennis Coach and Personal Trainer. Prior to that he worked in sales in the golf industry. During his time within these industries he has developed a strong ability in relationship building and customer care which has helped him adjust well to life in the serviced office industry. Outside of work, sport is still very important, enjoying football, golf, boxing and still competing in tennis regularly.
Daniel Prince
Business Account Manager
Dan joined Flexioffices at the beginning of 2016, making the move to London from Staffordshire. Dan has a number of years' experience in the serviced office industry, having worked on both the broker and office provider sides. Dan is always keen to build strong working relationships with his clients and the office providers. Outside of Flexioffices Dan's interests lie in football, Stoke City being his team of choice. When there's no sport on TV, Dan enjoys a good TV series binge.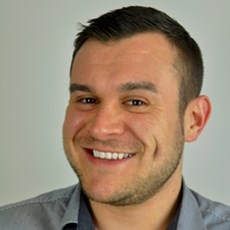 Ainsley Sutherland
Business Account Manager
Ainsley joined Flexioffices having gained extensive experience working within various account management and sales roles. Following on from studying law, Ainsley pursued a business development career within the automotive industry and then onto digital marketing. With this experience and a voracious appetite to learn and deliver, his energy is a welcome addition to the meeting, and exceeding of, client expectations. When he has some time away from the office or industry events (there are a LOT), you'll find him watching films (currently working his way through IMDb's top 250 films), getting the train up to Manchester to watch Manchester United at Old Trafford or experimenting in the kitchen, cooking for family and friends or dining out.
Will Garrett-Levy
Business Account Manager
Will joined Flexioffices in March 2017. Before working in the serviced office industry, Will has picked up a wealth of experience from events management to IT sales. Will studied Ancient History at Newcastle University, and now when he gets a spare moment likes nothing more than to top up his knowledge ready for discussion. He also has a keen interest in wine and is slowly working his way wine tasting across France and Spain.
Nick Hill
Business Account Manager
Nick Joined Flexioffices in March of 2017, having spent 7 years working in residential property sales. Nicks time in the estate agency world has given him invaluable experience & skills in both sales and customer service, making the transition into the serviced office industry an easy one for him. Outside of work, Nick is an avid fan of horse racing, golf and watching his football team, Chelsea FC.
Leigh Blanks
Business Account Manager - London
Leigh joined Flexioffices in May 2014 as a Business Account Manager. Having previously worked in the sales industry, she sold space for different events based in the West End. Prior to this, Leigh was self-employed as a promotional model where her great customer skills were recognised when employed to run both the top and ground floor receptions of the Heron Tower in Liverpool Street. Outside of work, Leigh enjoys property development, going on holiday and shopping.
Amy Stern
Business Account Manager - London
Amy joined Flexioffices in 2015 as a Business Account Manager. Having previously worked as a Centre Manager for a business centre, Amy has great first hand insight into the serviced office industry. Previously, Amy worked for Hexagon BMW as part of the Customer Relations Team and before that, Sales Advisor in Armani Exchange. In her spare time Amy enjoys shopping, eating and painting!
Louise Grove
Business Account Manager - London
Louise joined Flexioffices in 2015 as a Business Account Manager. Prior to joining Flexioffices, Louise worked as manager for an Aesthetics company on Harley Street where she gained lots of experience in customer service and face to face sales. Louise's main focus is always putting the client at the heart of the deal and brokering them the best possible rate, she does this through extensive market knowledge and being able to quickly build rapport with both provider & client. In her spare time Louise likes to dance, she has been dancing since she was three and even now still occasionally competes at a semi-professional level.
Natalie McGrath
Business Account Manager
Natalie joined Flexioffices in June 2015, joining us from the recruitment industry. Specialising in nursing and healthcare, Natalie managed her own team, primarily looking after the Manchester area. In her spare time, Natalie likes to go to rock gigs and festivals, as well as spend time with friends.
Samantha Sipple
Business Account Manager
Sam joined Flexioffices in March 2016 after moving from a successful career in the recruitment industry. With a strong background in sales and account management, Sam has brought a wealth of experience, her background enabling her to hit the ground running. Sam loves rugby, travelling to new and exotic locations and spending time with friends and family.
Joe Halliday
Business Account Manager
Joe joined Flexioffices in April 2016 after moving from the Leisure and Fitness industry in which he worked his way through various fields including personal trainer, operations/team management and eventually sales. Joe's strong background in sales and team management allow him to fit in at Flexioffices perfectly. Previously being part of a very active industry, the majority of Joe's hobbies and interests remain sport related. Joe loves Rugby, strength training and power-lifting – anything to get his hands dirty.