Authored by Flynn Forster - Content Marketing Lead
Published 25/04/2022
---
What do coworking spaces offer? More than just a desk!
A coworking space is more than just a desk. It's a community of like-minded individuals who are passionate about their work and are looking for a collaborative environment to help them achieve their goals. Coworking spaces offer plenty of amenities and resources that can help you be more productive, including access to high-speed internet, meeting rooms, and event spaces.
The number of coworking spaces worldwide is expected to more than double by 2024, and surpass 40,000 (via Allwork.Space)
The term coworking is becoming more and more associated with serviced offices rather than the product itself, so within this blog we've highlighted the pros to a coworking option and why it may suit you.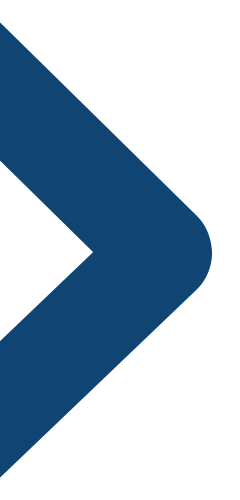 A community of like-minded individuals
Coworking spaces are a great way to meet like-minded individuals and get some work done. These shared office spaces offer a variety of amenities, from conference rooms to kitchenettes, that make getting work done easier. And, because you're sharing space with other people who are also working, you can network and learn from each other.
We created a guide to explain what exactly a coworking space is and how they work, click here to find out more.
Passionate about their work
If you're passionate about your work, then a coworking space is the perfect place for you. Why? Because at a coworking space, you'll be surrounded by people who feel the same way about their work as you do. And that's energising and inspiring. Sure, it's great to love what you do. But it's even better to be around others who feel the same way. When you're passionate about your work, it shows in everything you do – from the way you present yourself and your ideas to the quality of your work itself.
Looking for coworking spaces in East London? Check out our blog dedicated to the top options for you.
Looking for a collaborative environment
The rise of the digital age has given way to a new breed of worker - the freelancer. And as more and more people are working independently, the need for coworking spaces has increased. Coworking spaces provide a collaborative environment for workers from all different industries to come together and work side-by-side. Here are some of the benefits that coworking spaces offer:
Community/networking - One of the best things about coworking spaces is that they foster a sense of community.
Lower business costs – Coworking is a cheaper option to having a dedicated office space and something that could massively impact those start-ups or those looking to get back in the office.
In person meetings can happen on any day of the week – Getting back into an office is on the agenda for most businesses post COVID and having a coworking space will allow you to have those important meetings easily in person.
Built-in meetings systems make it easy to keep track of everyone's schedule with easy-to-follow calendar functions.
Increased productivity – Having flexibility within a business is important but working from home can be a difficult task and therefore negatively impact an employees mental health, being within a coworking space with others who are hard at work, will naturally mean you bring your A game and productivity will be increased.
Work-life balance – A desk in a coworking space will give you the option to return to the office or be at home when you need.
Offers access to high speed internet, printer/copier machines, meeting rooms, and event spaces.
Coworking spaces offer a variety of benefits for today's modern professional. In addition to providing access to high-speed internet and printer/copier/fax machines, coworking spaces also offer meeting rooms and event spaces. This makes them the perfect place to collaborate with others or host a business event.
Are you interested in coworking or want to explore the market, then get in touch with us today. We find the details that make a difference. Click here.