About Canary Wharf & The Docklands
Long before the Shard dominated London's skyline, 1 Canada Square was the globally-recognised symbol of the city's financial and corporate service industry. Today, while its cluster of skyscraper offices still represents much of what happens in Canary Wharf, there's another side to the area. When the office workers have gone home, the area is a peaceful place to explore some of London's oldest areas and the once thriving hub of London's shipping trade. Today, if you know where to look, you can find cosy pubs, excellent restaurants, cultural heritage and public art.
Eat & Drink in Canary Wharf
Notes Cafe
Notes Coffee aims to offer a special coffee experience thanks to their fine ingredients and high-skilled baristas. At the new Canary Wharf shop, you can also find a menu of beers and wines, as well as sharing platters that are perfect for an after-work hangout and to host unprofessional meetings.
Tom's Kitchen
Tom Aikens, one of the UK's most acclaimed and inspirational British chefs, opened the first Tom's Kitchen in Chelsea in 2006. The Canary Wharf restaurant follows the same menu and ethos: to use the very best seasonal and locally sourced ingredients wherever possible. Tom's Kitchen is perfect if you want good food for lunch or dinner.
Davy's
In addition to its shops and restaurants, Canary Wharf offers several options to get a drink. Bars and pubs are always busy after working hours, especially on Thursday evenings by the docks. Davy's, an elegant riverside bar, offer a curated wine list, fine ports and draft lagers, in an elegant yet relaxed atmosphere.
Health & Wellbeing
Reebok Sports Club
Reebok Sports Club is one of the biggest and luxurious fitness clubs in London. 23 metre UV purified swimming pool, dedicated combat zone, custom designed dance studio and complete with a fully sprung floor. The spa can be found in the heart of the club, offering treatments, therapies and much more.
The Quiet Space
Just 5 minutes away from the station, the Quiet Space offers beauty therapies, massages and a wide selection of personal treatments and techniques.
Shopping in Canary Wharf
Full of restaurants and bars, but Canary Wharf also offers a wide selection of shops. If you ever want to do some retail therapy and be somewhere 'less busy' Canary Wharf is the place.
Zara
The Spanish retailer, offering clothes for women, men and children. The affordable yet fashionable clothing is one of high street's favourite.
Tiger
Tiger has over 400 stores across 21 European countries and has brought its quirky home and office goods to the UK since 2005. In each store, you'll find products from homeware essentials right through to fun party items and probably things you didn't realise you needed. They pride themselves on fun and stylish products for their customers.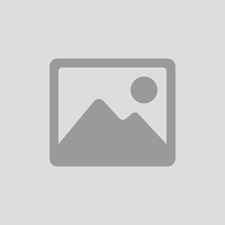 Mac
Mac Cosmetics is one of UK's favourite makeup brand. Luckily one located in Canary Wharf where you can pop into and get a quick lipstick if you're in need of one.
Hidden gems of Canary Wharf
Just like other parts of London, Canary Wharf has some beautiful gems to offer.
Museum of London Docklands
Probably one of the most visited museums in London. Sitting in an old warehouse on West India Dock Road, this museum is full of Canary Wharf's amazing history.
Jubilee Park
The tiny greenery hidden on top of Canary Wharf station, this public roof-garden is the perfect place to have some time off work and picnic during lunch, and enjoy some sun when it's out.